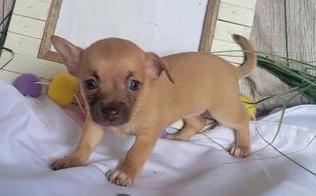 900233000356640
Chihuahua
Puppy Details
Microchip #
900233000356640
Puppy Picture(s)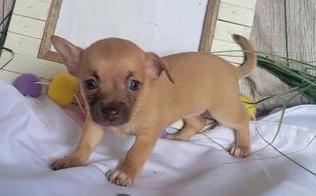 Meet This Puppy
This Chihuahua puppy is a little Female born on 06/03/2022. This puppy is available for sale at The Good Seed located at 101101 Full Street, City, State, Zip. Our Kennel is open seven (7) days a week and no appointment is required to visit with the puppies. Our Kennel is equipt with private, indiviual puppy play rooms that can comfortably fit a family of 4 or 5. These playrooms are great for interacting with, meeting and getting to know a potiental puppy of your choosing.
One of our Dog Trainers on staff will help you Select which puppies will best fit your needs. While also going over our extensive puppy packages such as our Lifetime Health Guarantees. Our on staff Trainers will assits you at every step, so all you have to do is stop in. If you have any questions please feel free to give us a call during regular business hours.
Apply Now
In-Depth Look into
What's Included
No Puppy Mill Promise
ZERO tolerance for sub-standard breeders
In-Depth Look into
Additional Information
Puppy Financing
Monthly Puppy Payment Plans
Adult Breed Information
Chihuahua
Originally bred in Mexico and listed in the Toy group, the ChiChi as he is commonly referred, is a big dog in a tiny package. The Chi is the smallest breed in the world, ranging in weight between a scant 2 pounds to upwards of 12 pounds, and standing approximately 6 - 9" tall. Having gained popularity with both the Taco Bell commercials and as the steadfast companion known as Bruiser in the movie Legally Blonde starring Reese Witherspoon, the Chihuahua is a popular pet for those looking for a conversation piece, much to the chagrin of the breeds' devoted breeders who work hard to educate the public on the joys and shortfalls of this adorable little dog. The Chihuahua makes up for his lack of size with his big attitude. Contrary to what many people think, this is not a lapdog and not a breed to shrink from confrontation, real or imagined. The breed is intensely protective of his people and property, ferocious towards dogs he doesn't know, and ready for action at a moments notice. Small enough to be litterbox trained and needing virtually no space to thrive, the Chihuahua is known to choose a favorite person, to whom he will devote his life to. To prevent him from becoming overly attached to a single person, early socialization and proper training is highly recommended to ensure a well balanced companion dog. The breed comes with two different coat varieties, smooth coat which is shorthaired, or long-haired. Both coats offer minimal shedding and are easy to care for with simple brushing to remove dead undercoat and prevent matting on the long haired version. Colors are diverse as are eye colors, with both solid colors and bi and tri colors permissible. It is a long lived breed, enjoying an average lifespan of 12-18 years.
Chihuahua
Quick Information
Adult Height
6 - 9 inches
Color(s)
Any color allowed
Personality Traits
Lively, devoted, courageous, alert, quick
Find Other Breeds with Similar Traits
Chihuahua Traits